Accurate Listings
Across the Web
Basic listing information is something most business owners know off the top of their head, but updating that information in listings for multiple locations across all of the sites that consumers search can be an enormous task. That's where VSmith Media can help.
With Location Manager, you can seamlessly customize and update content for each and every one of your locations—whether you have 2 or 2,000—across all your digital channels. Bulk edit across all your locations at once, or edit specific locations. This gives you robust options so you can manage scale quickly and easily.
Our fully-automated Power Listings software allows businesses to update their geodata and promotional content on more than 100 map, app, search engine and directory partners including Bing, Facebook, Foursquare, MapQuest Yahoo, and Yelp. We help businesses track their performance with exclusive analytics about their listings and customer engagement.  Power Listings is the fastest and most effective way to enrich your listings and start driving more business.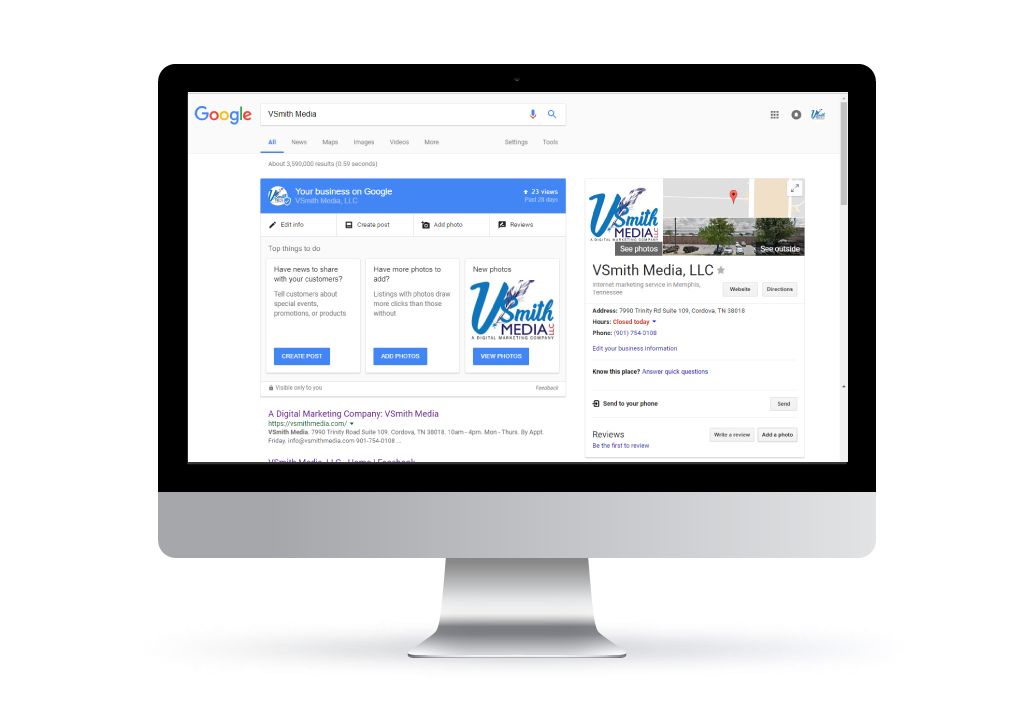 Run a scan of your business. Then let's chat on how we can improve your listings together.